To do:
City Hall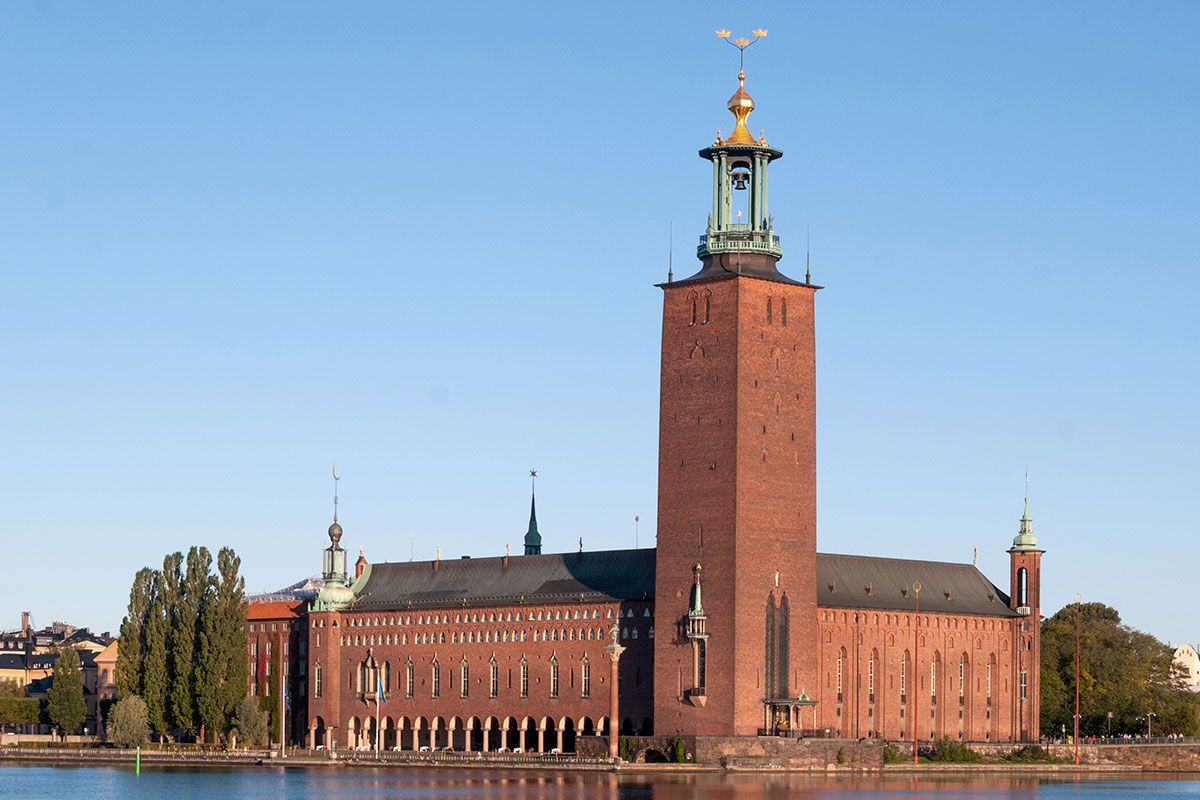 It is Midsummer's Eve 1923, and the grand City Hall is opened. A total of eight million red bricks is required to construct this national romantic building, designed by the architect Ragnar Östberg.
Today, the town hall is one of Stockholm's most iconic buildings with its over 100 meters high tower and perfect location right by the water. It is from the City Hall that the capital is controlled ans around 200 politicians and officials have the building as their workplace every day. The City Hall does not only accommodate offices and workplaces, but also grand ballrooms and meeting rooms. Among other things, the Nobel banquet takes place here every year.
Guided tours of the Stockholm City Hall is organized throughout the year, several times a day, with exceptions for certain events. During a tour you get to experience the City Hall's main ballroom - The Blue Hall - which, despite its name, is not blue at all. Hundreds of banquets and events takes place at the City Hall annually, and one of them is the world famous Nobel Banquet. Visitors will also find the largest organ in the whole of Scandinavia.
In Gyllene Salen (The Golden Hall), the walls are covered with mosaics of glass and gold, which tends to get most visitors breathless. Do not miss the opportunity to get up in the City Hall tower that stretches 350 feet above sea level! An elevator takes you halfway up the tower, where a small museum with replicas of City Hall's statues and busts are on display - but to enjoy the complete stunning views of Stockholm you need to climb a winding staircase and go all the way to the top.