To do:
Tivoli Grona Lund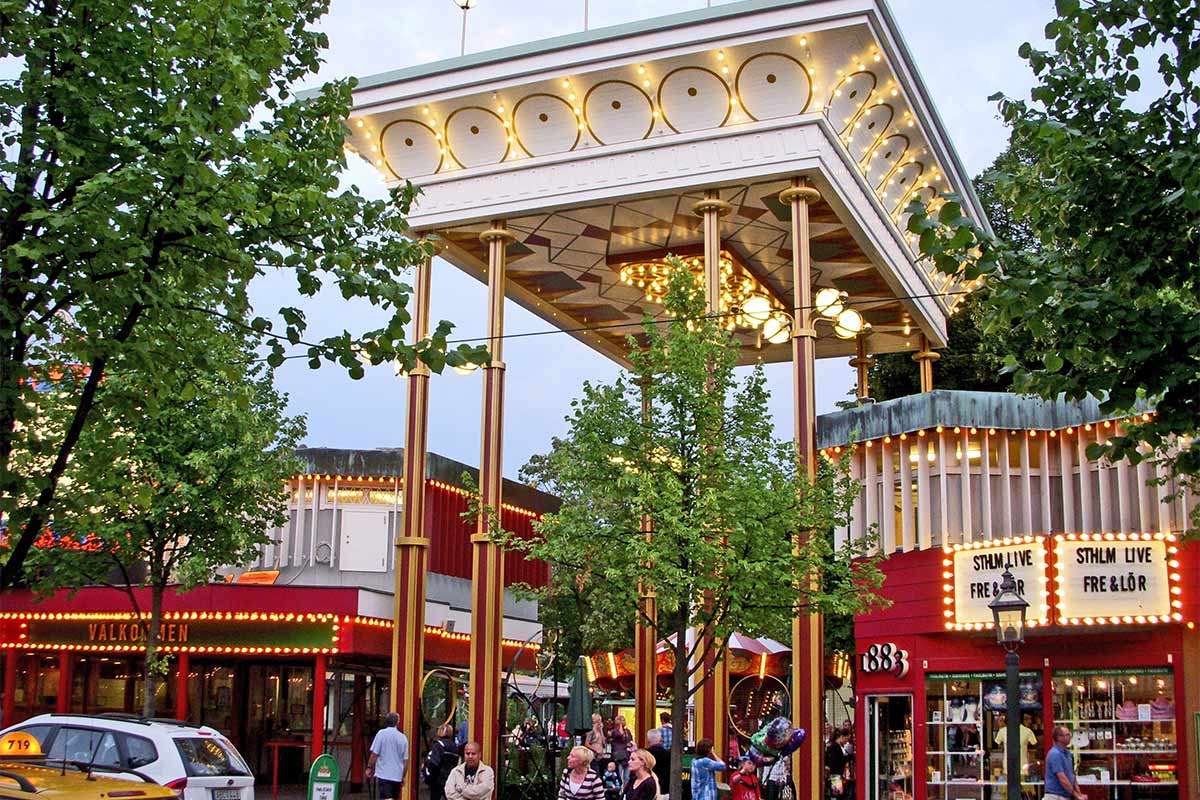 The carpenter Jacob Schultheis moved from Germany via Gothenburg to Stockholm in 1883, where he leased a piece of land on the island of Djurgården. This plot came to develop into the Gröna Lund we see today - the oldest existing theme park in Sweden.
After Schultheis death, his son Gustaf took over the job as CEO of the amusement park. Shortly thereafter the theme park "Nöjesparken" opened its doors right across the street from Schultheis' child, and several years of tough competition laid ahead. However, it was Gröna Lund won the battle when the housing crisis in the late 1800s forced the city's fairgrounds to be demolished. In 1901, Gröna Lund was the only existing theme park in Stockholm.
At Gröna Lund visitors can enjoy over 30 amusement rides, 16 different pentathlon branches and more than 30 kiosks and restaurants. You can even play the lottery, go to a concert and see performances of all kinds! Gröna Lunds's attractions offer something for everyone - the daredevil should not miss the Eclipse, which with its 121 meters above the ground is the world's highest swing ride - or the fast paced, wacky roller coaster Insane, while the Tunnel of Love, Cirkuskarusellen (The Circus Carousel) and Radiobilarna (Bumper Cars) is something for those who like to stay on ground. Take the opportunity to challenge your group of friends or family on a pentathlon during the visit at Gröna Lund. Compete in events like basketball, air cannon, horse racing, darts and slingshot!
Gröna Lund's main stage has over the years been visited by the likes of Kiss, Bob Marley, Elton John, Tina Turner and Jimi Hendrix. Every season over 50 different concerts and appearances is arranged at Gröna Lund scenes. If you want to put on your dancing shoes Gröna Lund is frequently visited by Sweden's premier dance bands.
If your stomach starts to rumble there are several options to choose from. How about Kaskad, the restaurant on the waterfront that serves pizza, pasta and salad, Krejsy's with a delicious barbecue buffet, Pannkakshuset which offers delicious Belgian waffles and pancakes or Holy Monkey with sushi, noodles and wok? At Gröna Lund you'll even find Ben & Jerry's Ice Cream Parlor, langos, Godisboden (Candy Booth) and Våffelbruket.