To do:
The Royal Armoury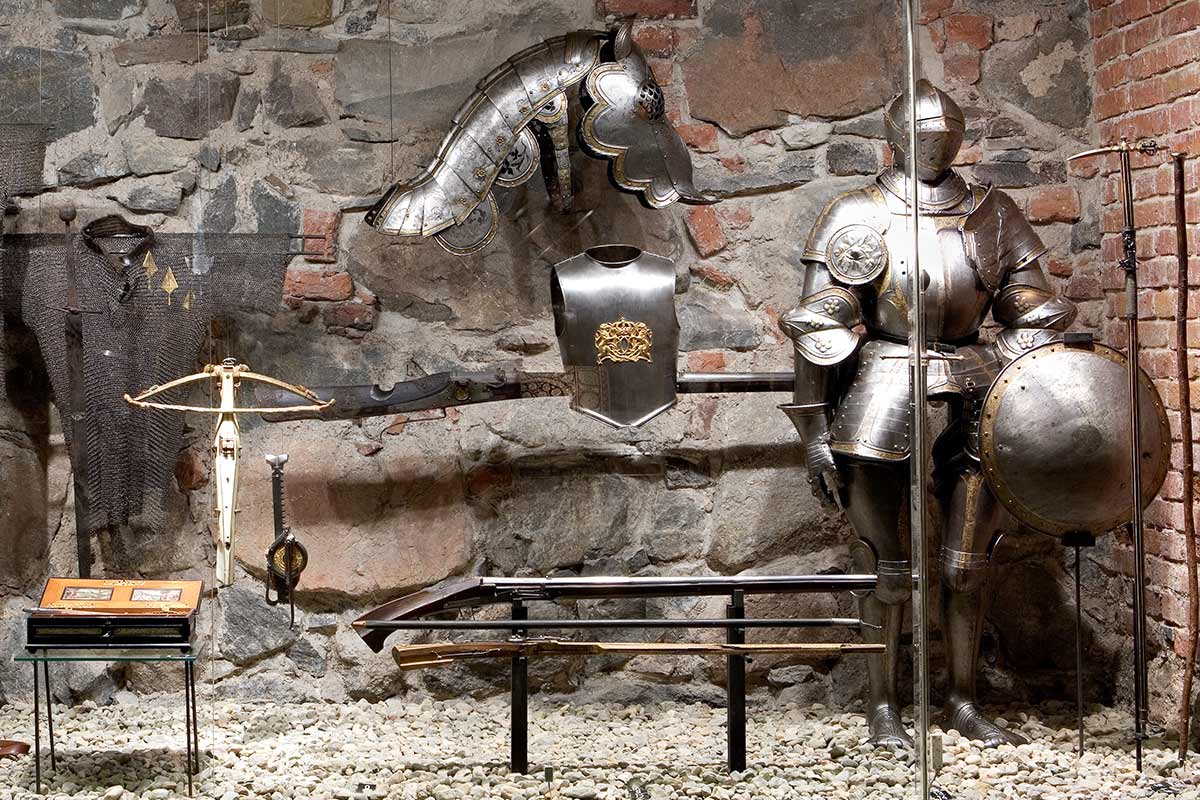 Livrustkammaren (The Armoury) is the oldest museum in Sweden and is soon approaching its 400-year anniversary. The foundation for the impressive museum was laid in 1628 when King Gustav II Adolf wanted his clothes and armour from his campaigns in Poland to be preserved for the future.
Over the years Livrustkammaren has been located in several places, but can now be found in the Royal Palace. This historic site, a former weaponry to Swedish kings, offers even more than historical clothing and objects - it's a place filled with joy, sadness, gunpowder, blood, sweat, love and war!
Livrustkammaren possesses one of the world's most superb collections of costumes, weapons, carriages and saddles and the museum's permanent exhibition gives an insight into Royal history, showcasing objects as old as 500 years.
Visitors can get up and close to Gustav III's shot-injured costume worn during the devastating masquerade ball, see stains of mud on Karl XII: attire from Fredrikstens Fästning where he died, and King Gustav II's blood-stained shirt from the Battle of Lutzen. Take a look at incredible armor for horse and man, decorated weapons and dangerous swords. Discover the queens and princesses fantastic dresses and royal robes. Take a moment inside the carriage hall and admire the beautiful royal carriages used in ceremonies and weddings.
Children can try dresses and knights clothes, hang out with cute princesses and play with tough knights, or go on a special guided tour for children. Livrustkammaren also organizes exciting guided tours for all visitors! Pre-book tours for groups are also available. At the you will find, among other things jewelry, princess dresses, knights armor, books, games and candy.